For general enquiries, please get in touch with us via:
Location
153 North Sound Road, George Town, Grand Cayman (Next to A.L. Thompson's)
Mailing Address
PO Box 1167, Grand Cayman KY1-1102, Cayman Island
After hours – emergencies only! For injured animals needing urgent assistance, please call (345) 326-1461
Hours Of Operation
Monday, Tuesday, Friday: 11:00am – 5:00pm
Wednesday, Thursday: 11:00am – 1:00pm
Saturday: 8:00am – 4:00pm
Sunday: for dog walking only. 8:00am – 12:00pm
We welcome dog walkers everyday!
Cat Adoption Room – visiting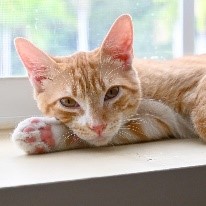 Please note the Cat Adoption Room is a space dedicated to housing and caring of our resident cats, who are looking for forever homes. General public entrance and visits are allowed for adoption and foster purposes only. Please get in touch with our Shelter Staff (949 1461) to coordinate your visit!